A Room Block for the 2023 Summer Client Show Has Been Arranged at the
TWA Hotel for the evening of Monday, June 12th:
One Idlewild Drive
JFK International Airport
New York, NY 11430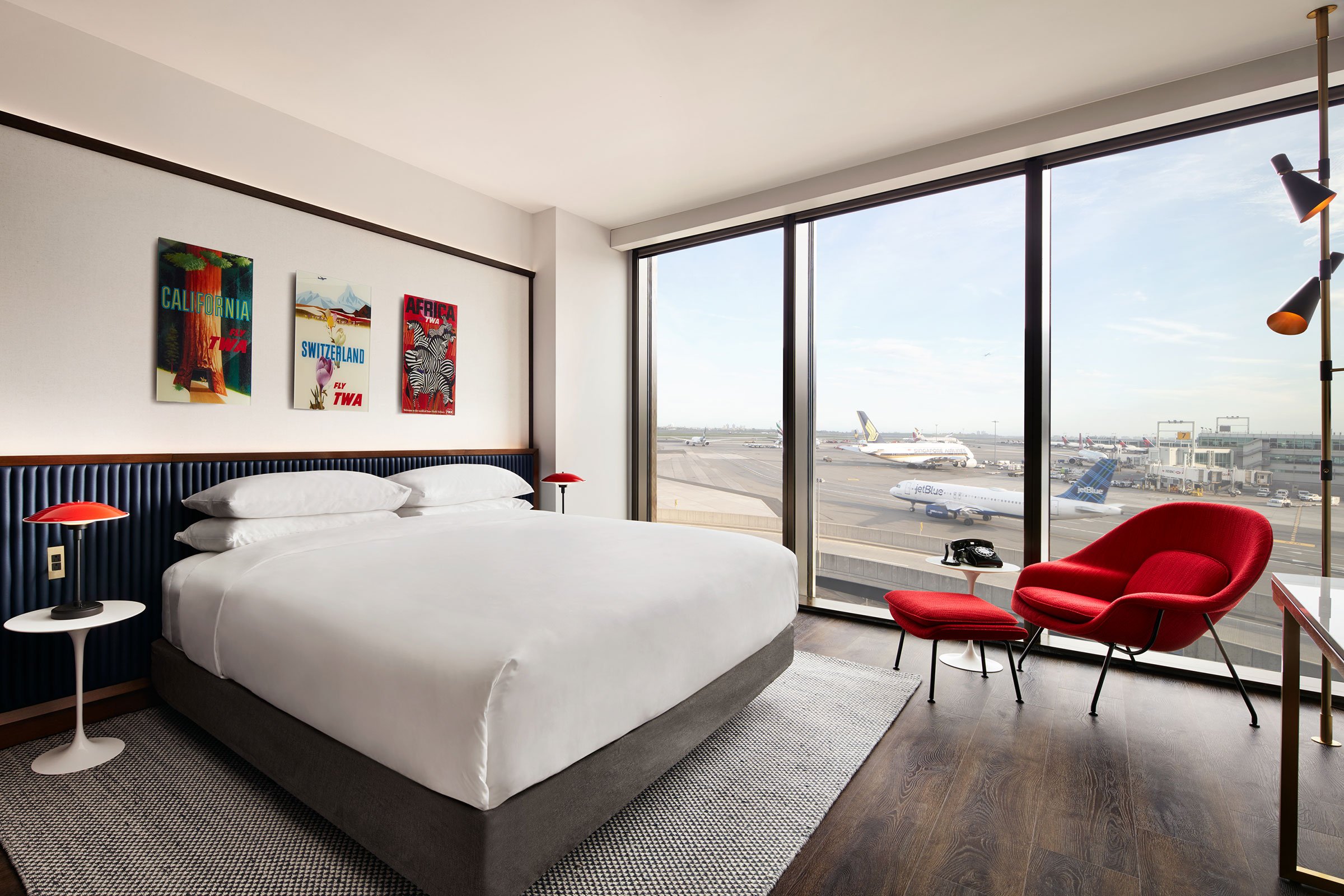 Deluxe King | $269
The Deluxe King guestroom features:
A king-sized bed just steps away from your airplane gate. Ultra-quiet, floor-to-ceiling windows — the second-thickest in the world — with blackout shades. Lightning fast Wi-Fi. Authentic Eero Saarinen-designed midcentury modern Knoll furnishings. A gleaming terrazzo-tiled bathroom with a Hollywood-style vanity. Luxurious bedding and a comfortable Sealy mattress. A 50- to 65-inch HDTV with premium cable. Unlimited local and international calls on a retrofitted vintage Western Electric 500 rotary phone. A wireless Smartphone charger with two USB ports for powering three compatible devices at once. A custom crystallized glass and walnut desk. Custom bath amenities in the shower. Extra large bath towels. A hidden in-room safe.
The rate does not include the applicable taxes and fees per room, per night.
After Friday, May 7th, 2023 rooms are subject to availability and
at the prevailing rate in effect at the time your reservation is made.
If you'd prefer to make other accomdations at near by hotels, here are a few close options. SAAGNY does not have a group rate at any of these options